In case you weren't aware, I am much more of an e-mail girl than a remember to throw that letter in the mailbox, unless it's cute & belongs to someone named Caleb. But as we get closer & closer to the holiday season, I
MUST
tell you my Christmas wishlist, because only
you
would buy me scrapbooking goodies & what I
realllllllly
want-- my family doesn't know adhesive from a Silhouette ;] I will EVEN give you links, just in case YOU want a few minutes on your tush before your big night! xoxo
A Very Merry December Mini Kit, available
here:
I mean, I NEED it, ya know? Mainly the stamp set, and the tin pins. But since I couldn't get the OA stuff in the shop as quickly as I would've liked, I might miss out if you don't get it for me.....
THIS
cute notebook in the urbanic paper pop up shop is TO DIE FOR. I need a few of them to turn into mini books and carry in the purse I know I'm getting for Christmas ;] One would fit perfectly into my Hello Kitty stocking, don't worry, I checked out the measurements for you.
Come on, we BOTH know I cannot continue to lug around my camera and get tan lines to it, or risk another lens incident [thank goodness the world will never rid of plastic forks!] why not a great camera bag?? Available at
Jo Totes
if this color sells out before you get a chance to put it in the sleigh, Mustard would be acceptable too.
And if you realllllly think I was good this year [I'm pretty positive I was, if you need me to remind you, I can get a few recommendations!] inside the camera bag you should include this strap from
Bluebird Chic
: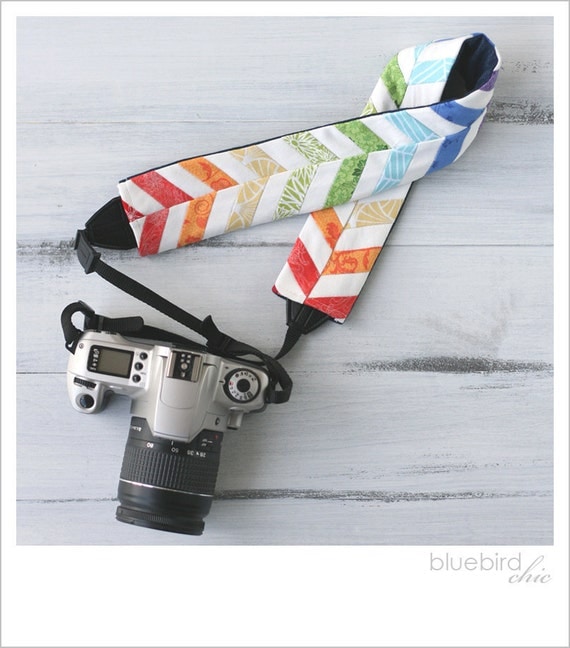 Mickey's been a great faithful friend, it was cute in Disney, but he's rusting & older than I am. It's about time for an upgrade,
especially
with CHA just a month away. The bag & strap even match, so I'll be all set to go to Cali!
&& just a few more fill me up stocking stuffers, all from
Oh, Hello Friend:
Thanks Santa, I hope this was really helpful, being so easy to get to the shops & click that add to cart button. We'll have LOTS of handmade cookies & treats for you waiting, and Caleb'll take care of the reindeer too ;]