I don't know if any of you out there are fans of the O.C. but
this
girl is
obsessed.
If you've never seen it, go watch it & fall in ove with Seth, Summer, Ryan & Marissa-- it has been my nights in with ice cream, the reason for hope, the soundtrack to my life. With CHA being in Annaheim, I LOVED knowing I'd be in the OC myself, and was dying to go check out some of the filming sites, and see Newport Beach, Balboa Island & other familiar places that are so much a part of my favorite show. Even luckier to have a tour guide or two to show me around ;]
Here are the details of my layout:
Using the Amy Tan stitching templates from her new line, Yes, Please, I added the perfect dash of sunshine & clouds to the corner of my LO. Everyone NEEDS this product, whether you've previously been a sewing kind of gal on your projects before or not. It is SO easy to use, and the shapes are totally versatile for ALL projects, I'm sort of obsessed with it....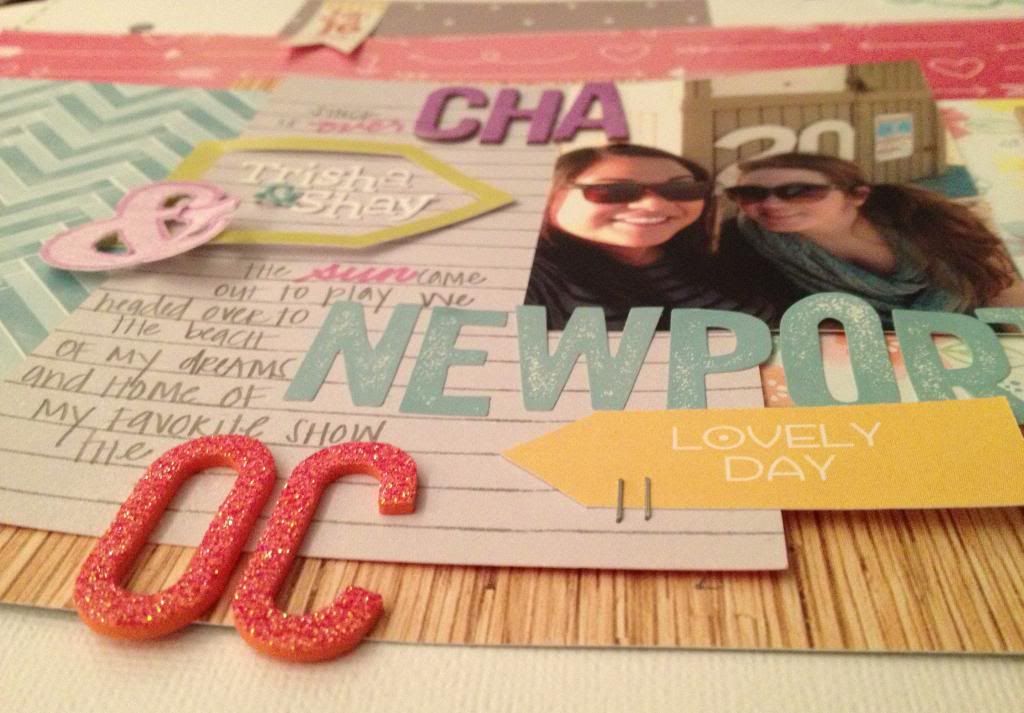 If you've never ordered and used
Chic Tags
on your projects, RUN over to her site & order them
NOW.
The quality is incredible, the designs are beyond amazing, and SO unique as far as bits & pieces go. Below I used a few of her products; all of which are part of her new CHA W releases, which will be shipping soon!
Another product you MUST have are these Whittles clips. I LOVE the dimension they add, and the colors & designs mix with the gorgeous papers SO well. I just cannot gush about both the Amy Tan line & the new Chic Tags enough, look how perfect they are together?! Thanks for stopping by today to check out my layout, I hope you're enjoying my CHA W recap week!
If you still haven't gotten your chances in for the CHA giveaway, make sure you go
here
-- you have until Sunday night at midnight EST to enter! xoxo