Every show, I love guessing which products I'm going to love before show, based on the sneaks & what people are talking about and seeing if they're STILL my favorite when it's all said & done. This year, there were a few surprises, and
plenty
of I need it NOW products on that show floor. Today, I'm going to share what my top 13 Winter CHA picks were, in no particular order:
[warning: photo heavy post ;]
1.
Hipster by Basic Grey
is everything I dreamed it would be & more. I love the more boyish color scheme, and the embellishments are to die for. Their new Journaling Binder is very similar to the SC Handbook, but with a different feel, and slightly different size. The page protectors in it are amazing new sizes, and I cannot wait to see where they take it in the future ;]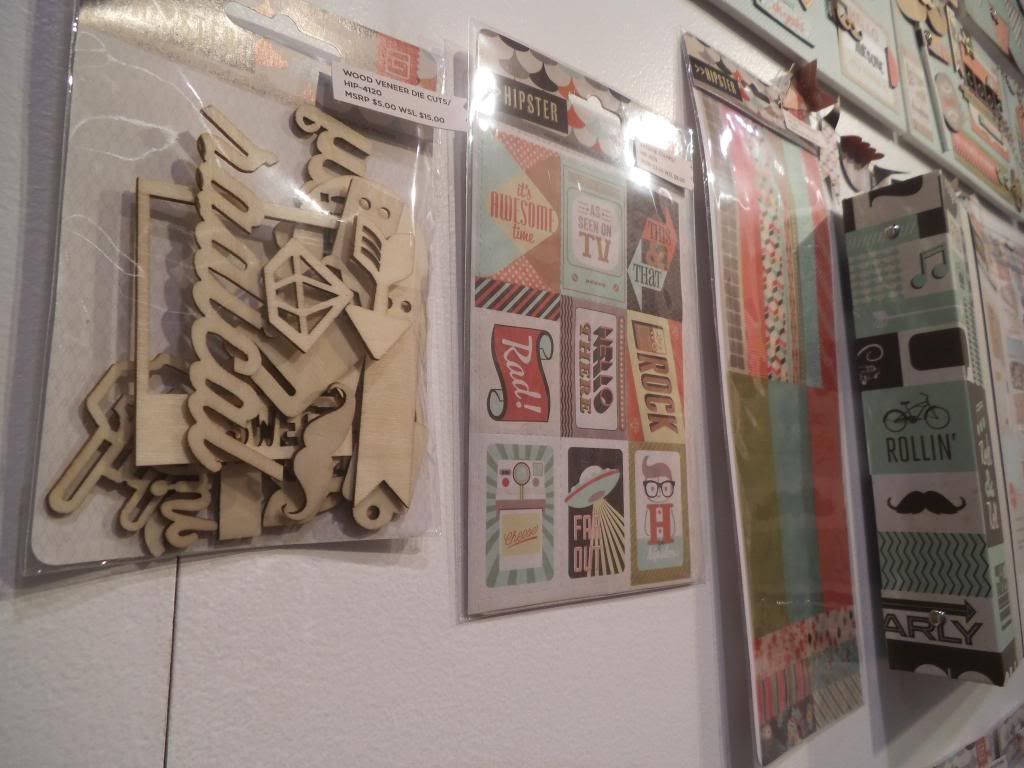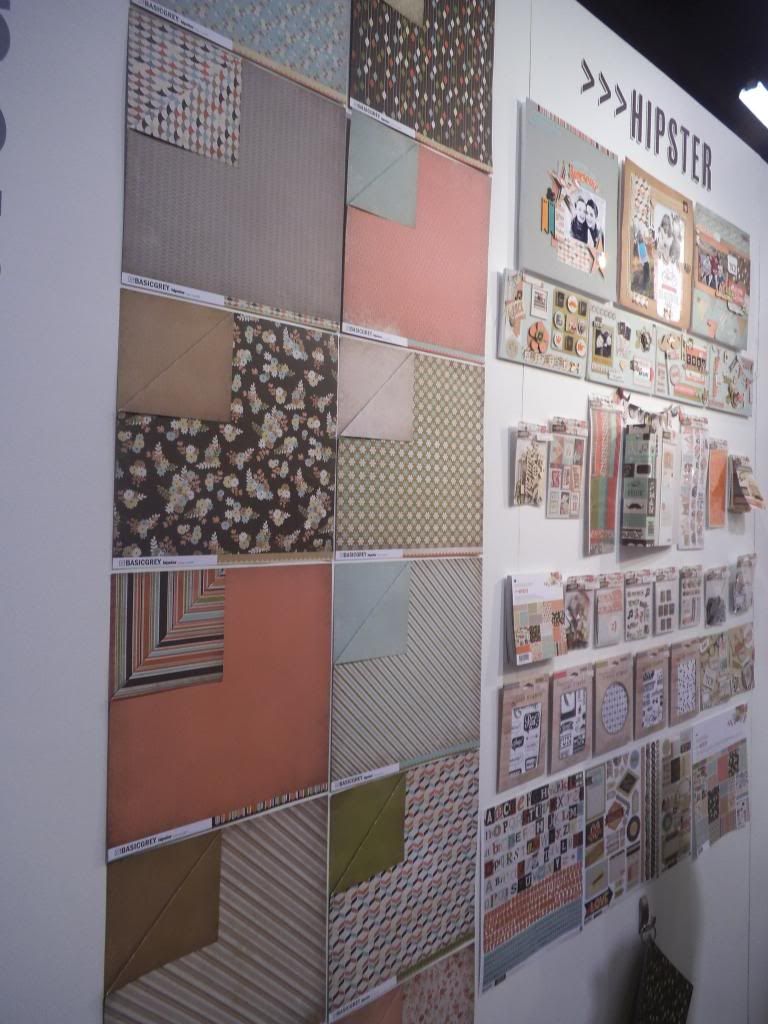 2.
Lucky Charm by Dear Lizzy
is adorable. I'm already in love with all the colors, patterns & whimsical feel that it gives off. Liz is one of the sweetest people I have ever met, her style always translates so well to her designs, and even her booth design. I wasn't sure I'd be able to use this collection as much, having a little boy, but seeing it in person has made it my favorite EVER of hers. Anchors, arrows, a color scheme to die for-- what's NOT to love about this line? Getting to see her & Collin was a huge highlight of my trip ;]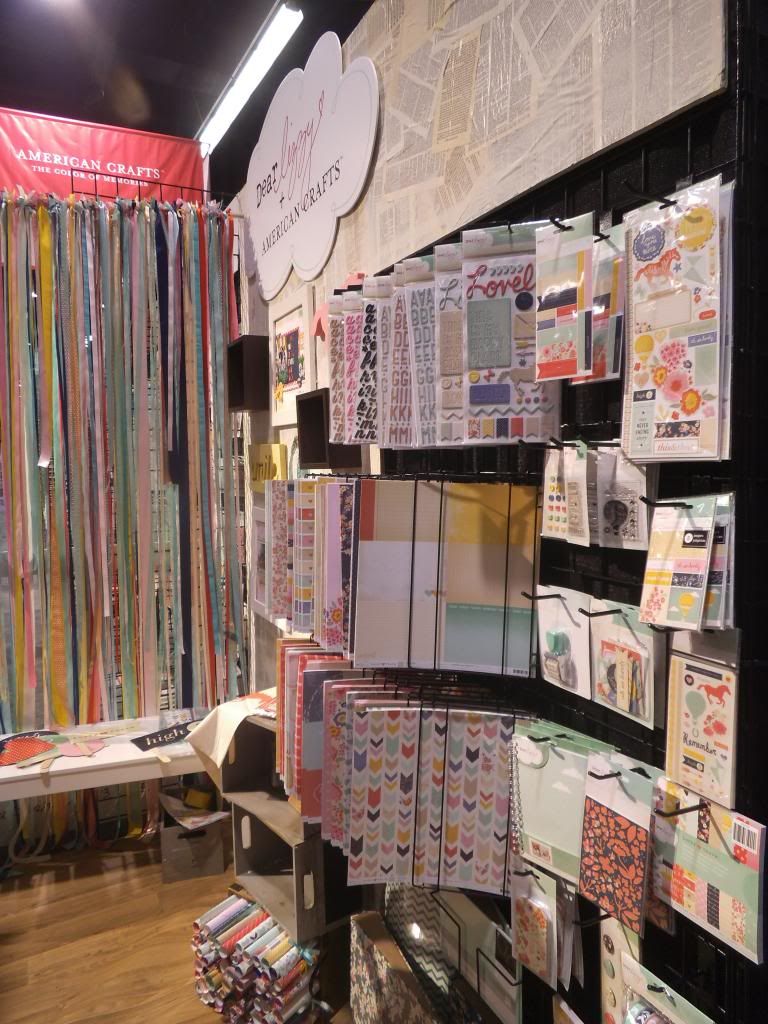 We spent plenty of time in Liz's booth, with her adorable Instax photo booth & props, what's not to love about it?! I was lucky enough to bring some of this collection home with me, woot!
3.
Glitz Design
-- These girls & their new collections are just
gorgeous.
I got to meet them for the first time at CHA Summer last year, and I am in love with their products && them. Always classy, inovative & beautiful, their lines are a perfect representation of these three ladies. My favorite has to be
Uncharted Waters
, and I cannot wait to hoard the line because it is simply stunning. The new washi in all the new collections are incredible, and I love that they brough back roller stamps-- SUCH cute designs! Overall, this might be my favorite set of releases from a company this show.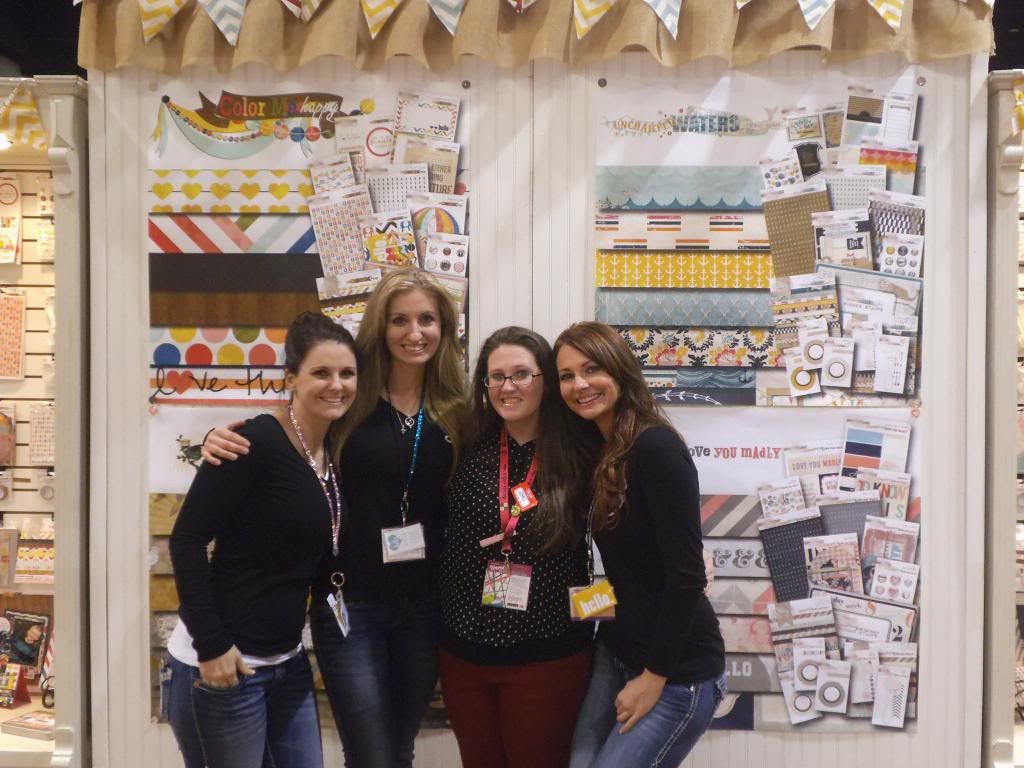 4. Speaking of Glitz Design, as you all know I am a HUGE
Echo Park
fan, and love getting to work for them at events. I adore the Photo Freedom collections and using them for my everyday album, and the new Photo Freedom collections are just incredible,
super
excited that they are working with Glitz for the
Birthday Wishes
collection. The new collections are fabulous, with great new colors perfect for everyday.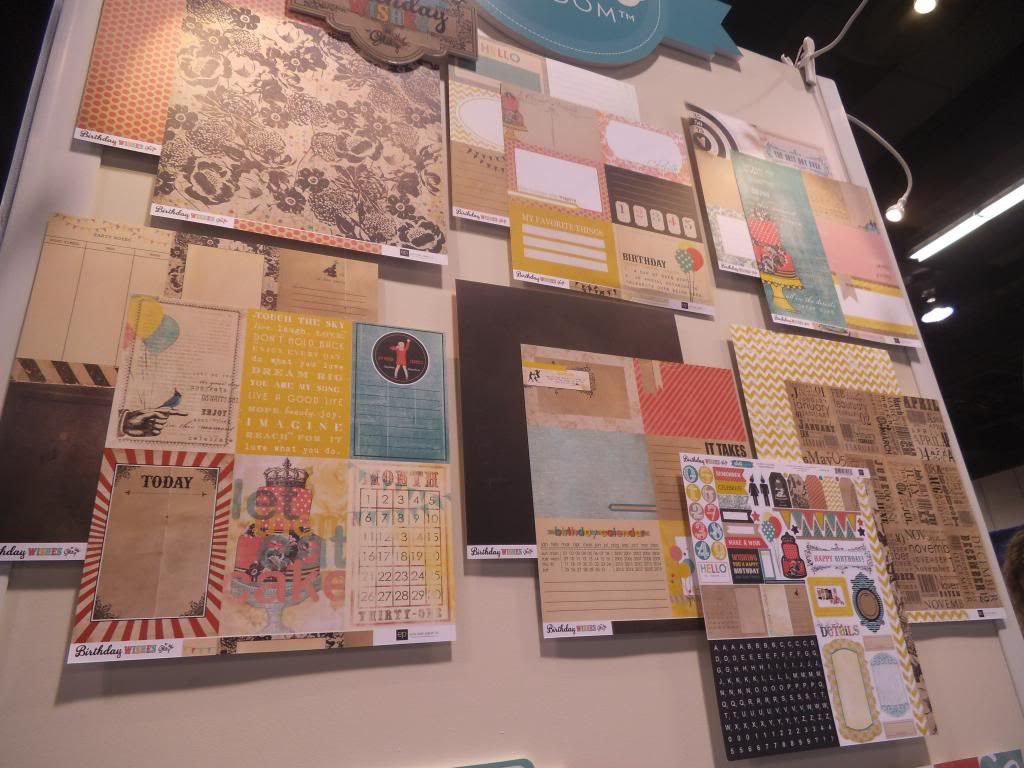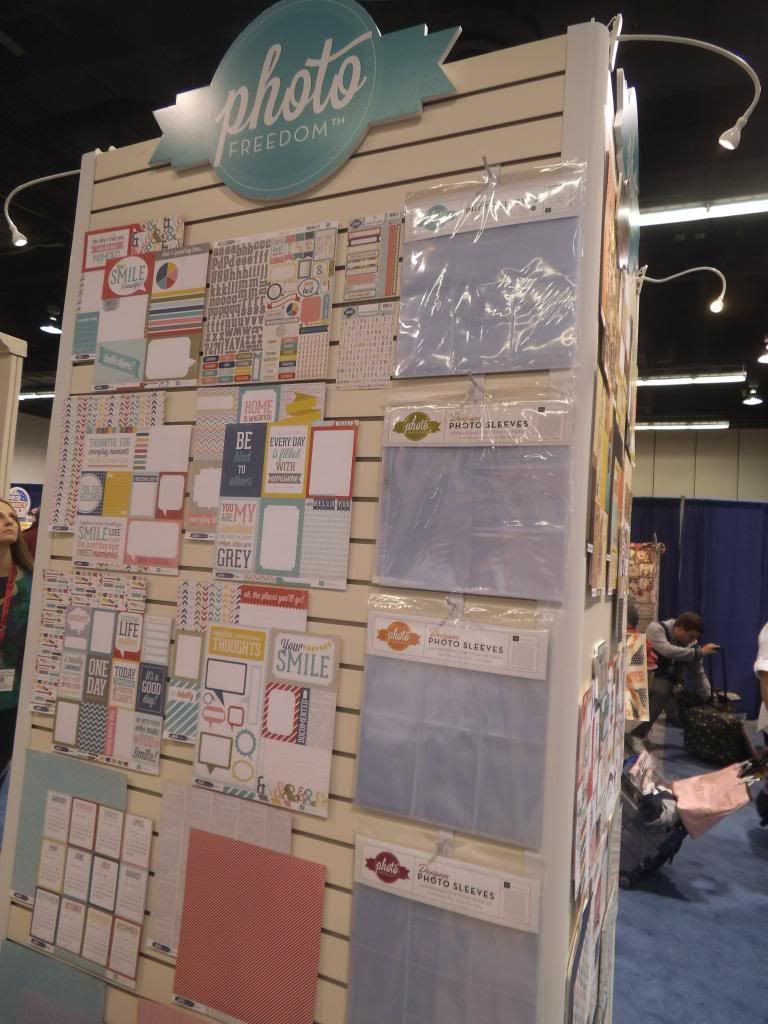 5.
Studio Calico
, all three collections--
Sundrifter, Here & There, and Snippets
have pieces I just cannot wait to get my hands on. Here are some of my favorite pieces from their booth: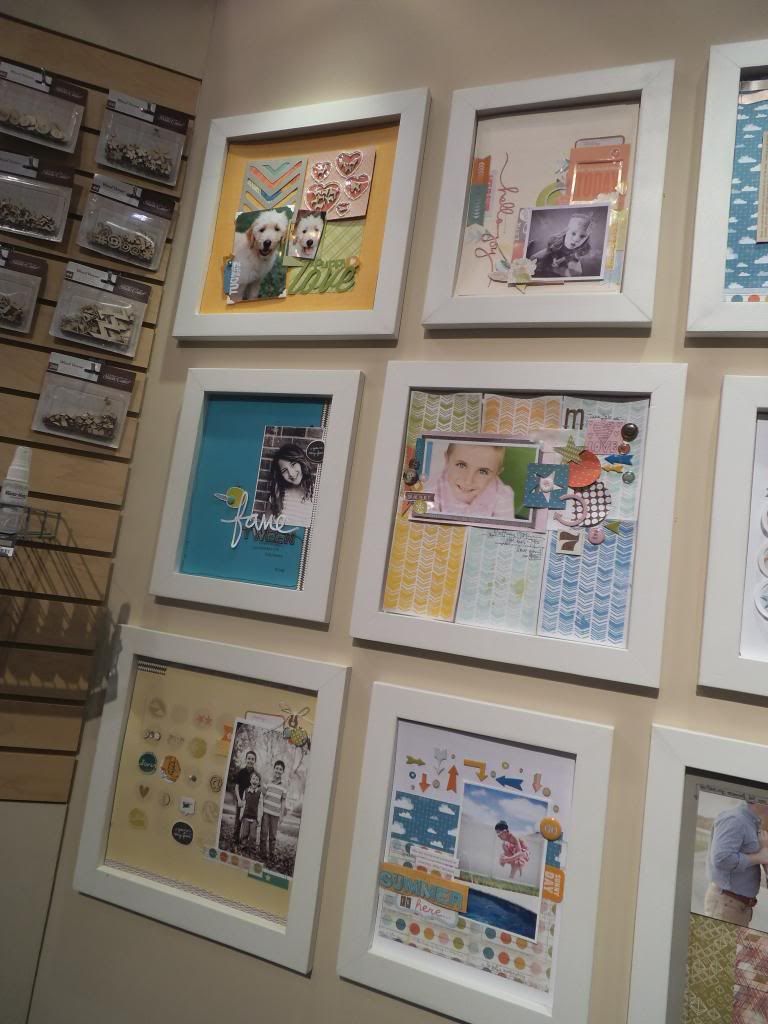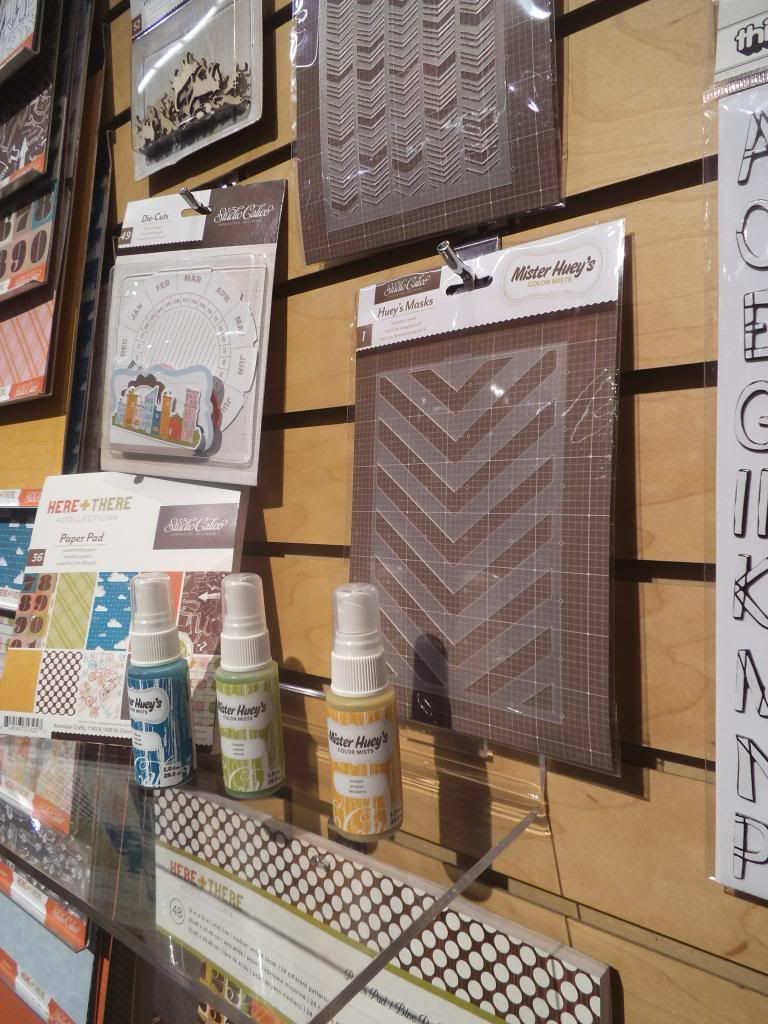 Studio Calico had a major impact on my trip to Cali-- almost everyone I was lucky enough to meet IRL, I knew from the message boards there, and I had SUCH an amazing time getting to know each & every one of them. Love all you girls, already miss you!
6. Fancy Pants knocked it out of the park this CHA. I want every piece of this collection. Fancy Pants has always had great embellishments, but they've outdone even themselves with new stickers, bags & envelopes. I want to go on vacation JUST to use this line ;]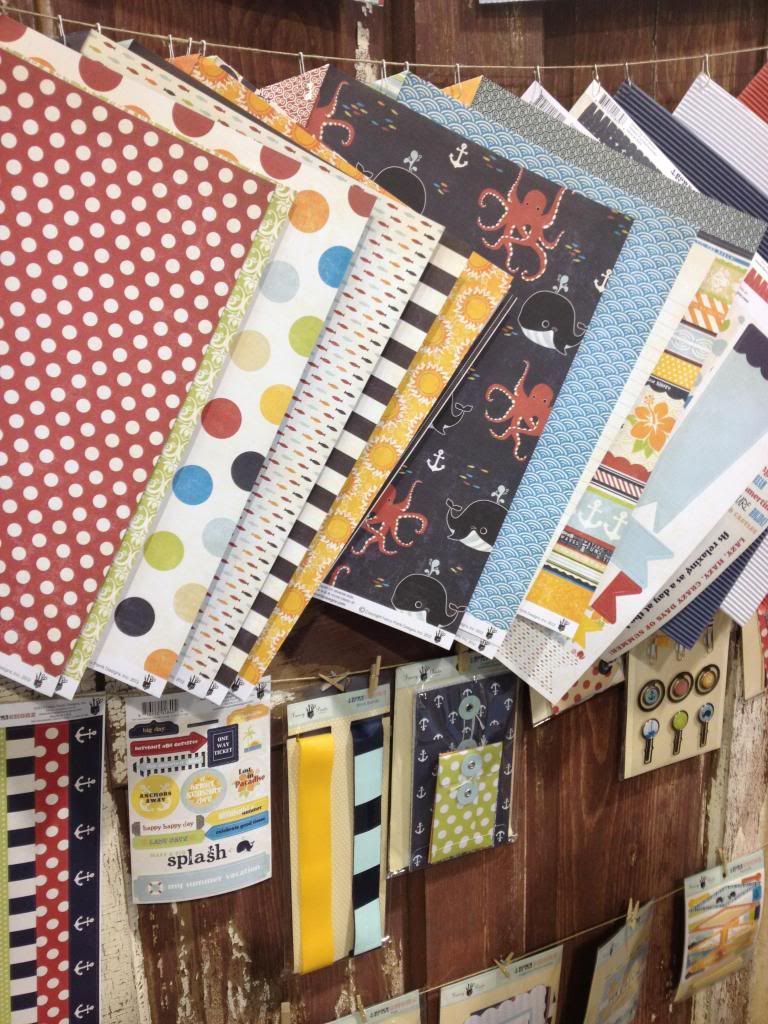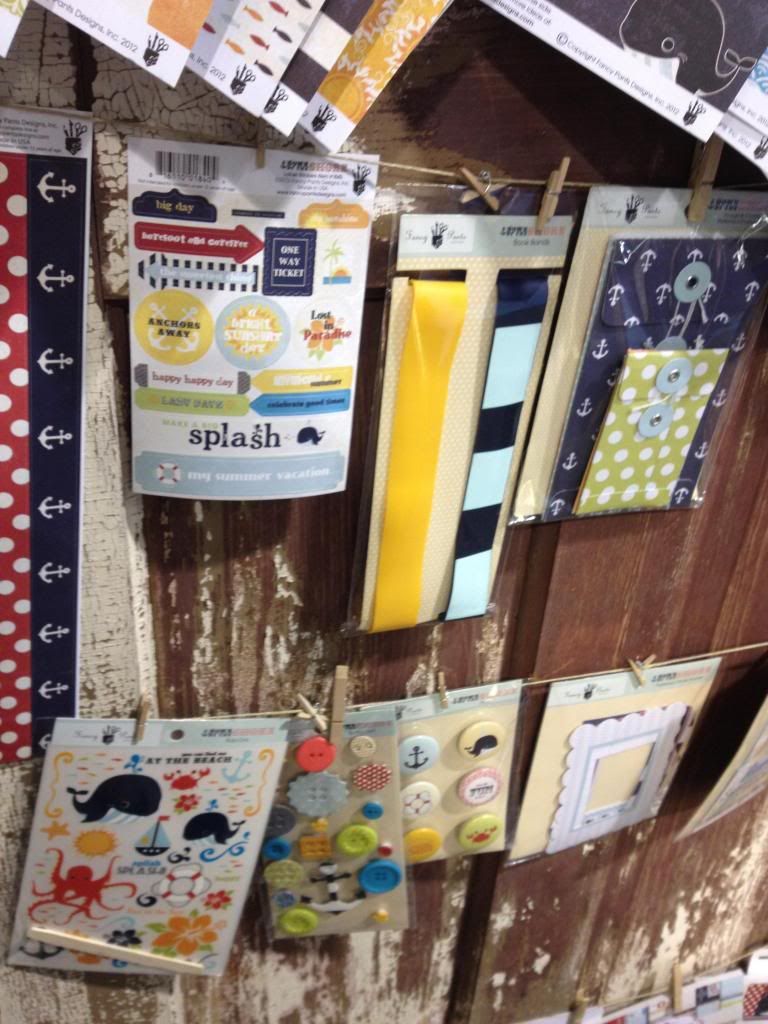 7.
Chic Tags
Veronica is AMAZING. Somehow I didn't end up with very good photos in her booth, but you can check out her CHA wrap up here. For a first year booth, it was beyond incredible, in fact it was one of my favorites period-- that adorable desk, the globes, the bits & pieces, that's before you even really check out her tags, a&b tags in all of her great new designs. IN LOVE. Her & her hubby, Albert did such a fabulous job, and it was a pleasure to meet & spend time with them both during CHA!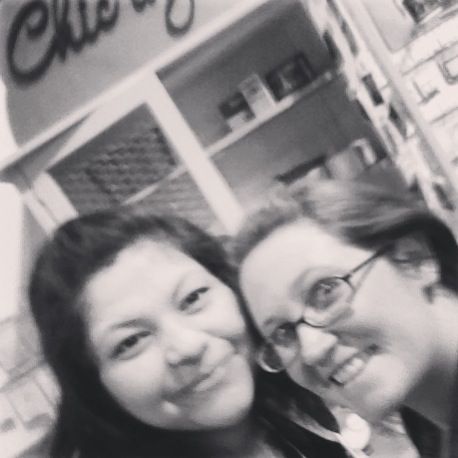 8.
GCD Studios
, a total surprise, with a STUNNING booth, I am now anxiously waiting getting my hands on their new collections. & if Heidi started an interior design company, I'd be all about it ;]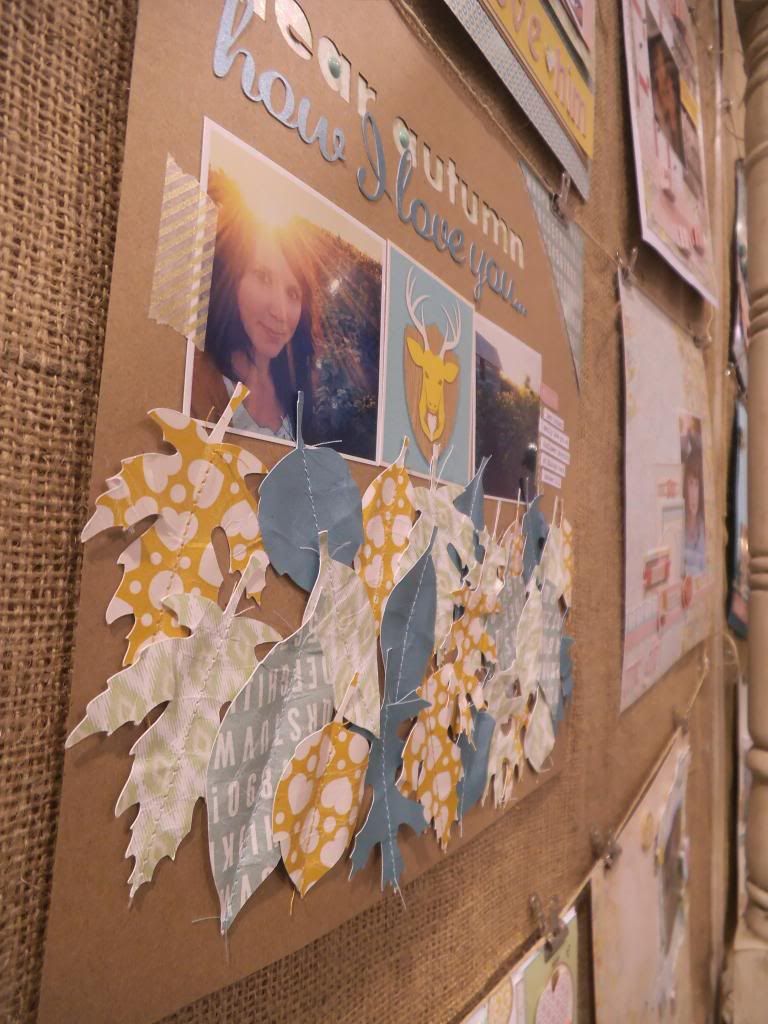 9.
Lilybee Designs
has been a strong favorite of mine the past few years, and this shows designs may be my favorite yet-- & I didn't think it could get any better than Autumn Spice!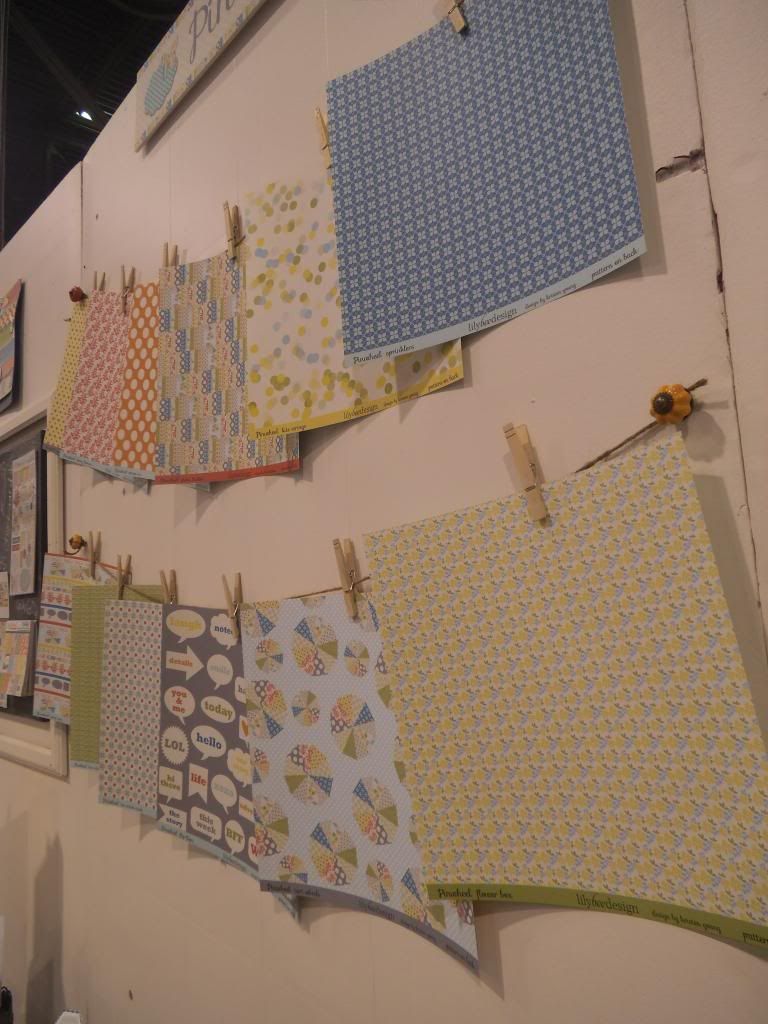 The
Pinwheel collection
is BY FAR my favorite, the colors & patterns are unique and sure to become my most used of the releases this show, especially having a boy ;] Plus, the addition of new embellishments made me squeal with excitement, they're FAB-- labels, buttons, chipboard, yay!
10.
Allison Kreft
joined up with Webster's Pages this show, and it could not be more gorgeous. Patterned bags, gorgeous ribbon, and of course, transparencies! What collection by Allison would be complete without them?! Two collections, both totally adorable, and her booth was just amazing!
11.
Yes, Please by Amy Tan
This line shows that Amy just keeps getting better & better at what she does. Stitching templates? Calendar date stamp? Wood block letter stamps? Those are just the embellishments, and the paper designs leave nothing missing. Just INCREDIBLE.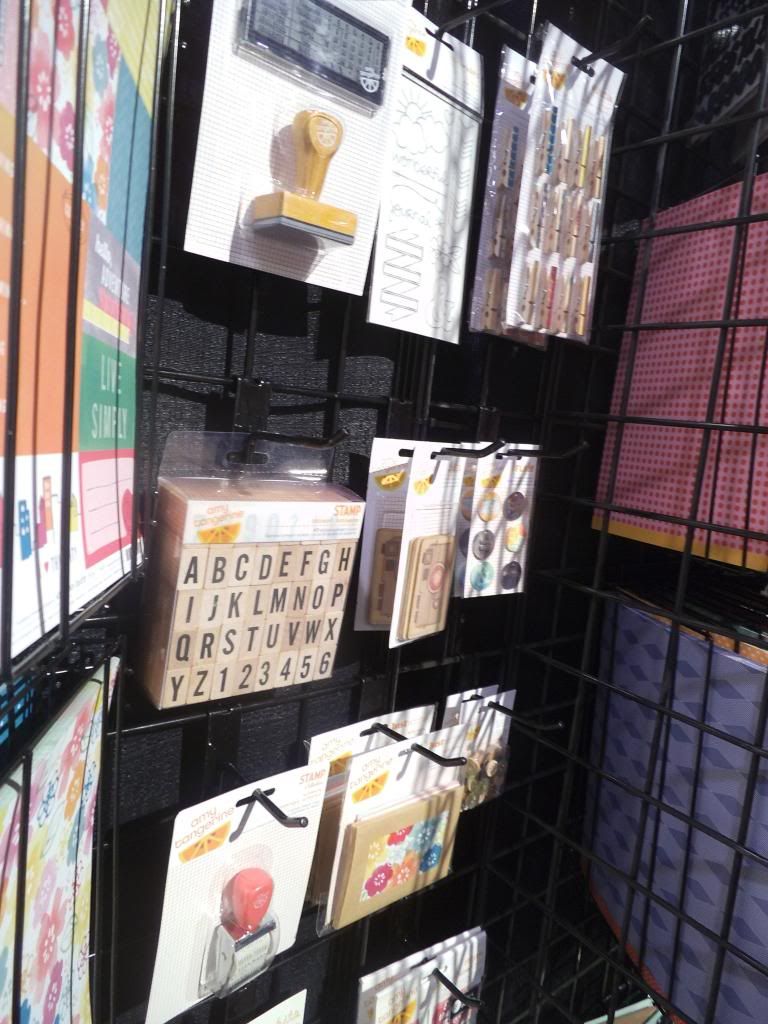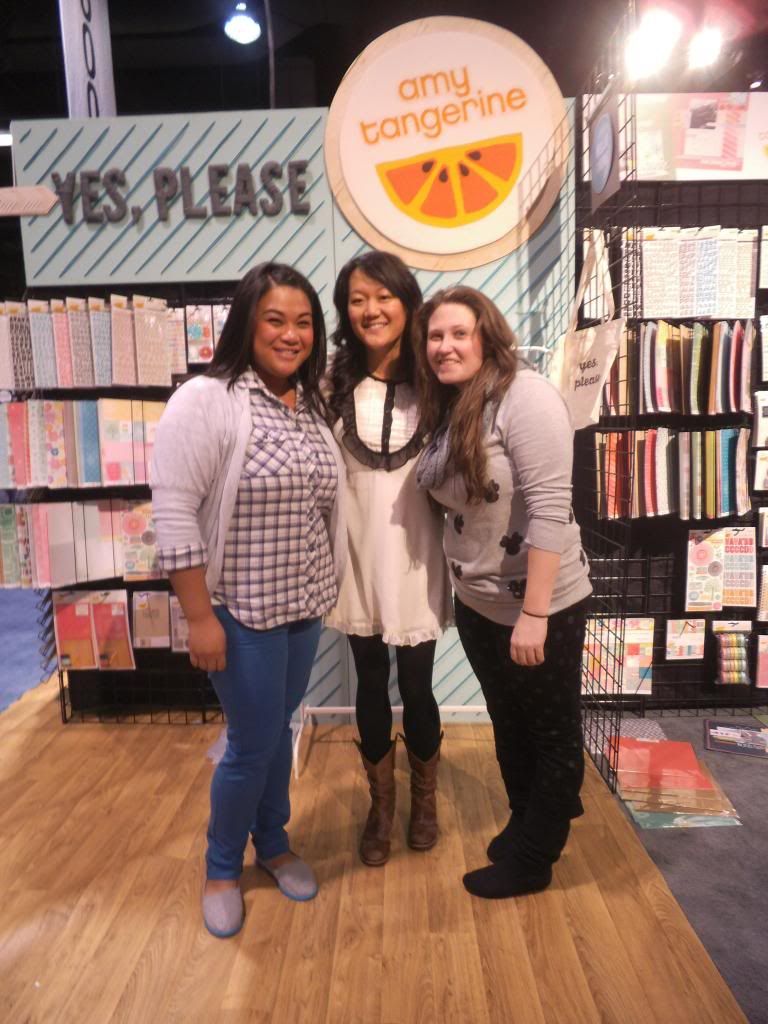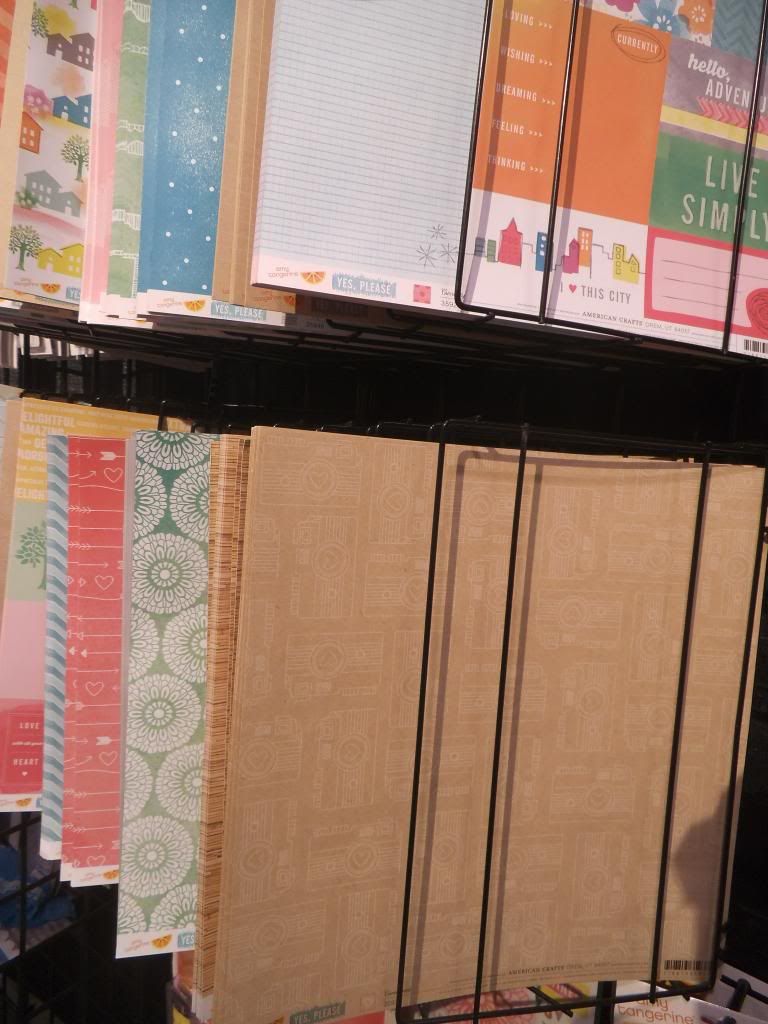 12.
Jillibean Soup
is always a favorite, and LOVE that they're from Ohio like me ;] Jill & Kimber are two of my favorite crafty people, seeing them at shows, classes & events always makes me happy. Their new alphabets are gorgeous-- though I MUST stock up on the Alphabeans before they're all gone because I have a small addiction lol The new collections are just perfect for Project Life & everyday layouts, I cannot wait to get my hands on them!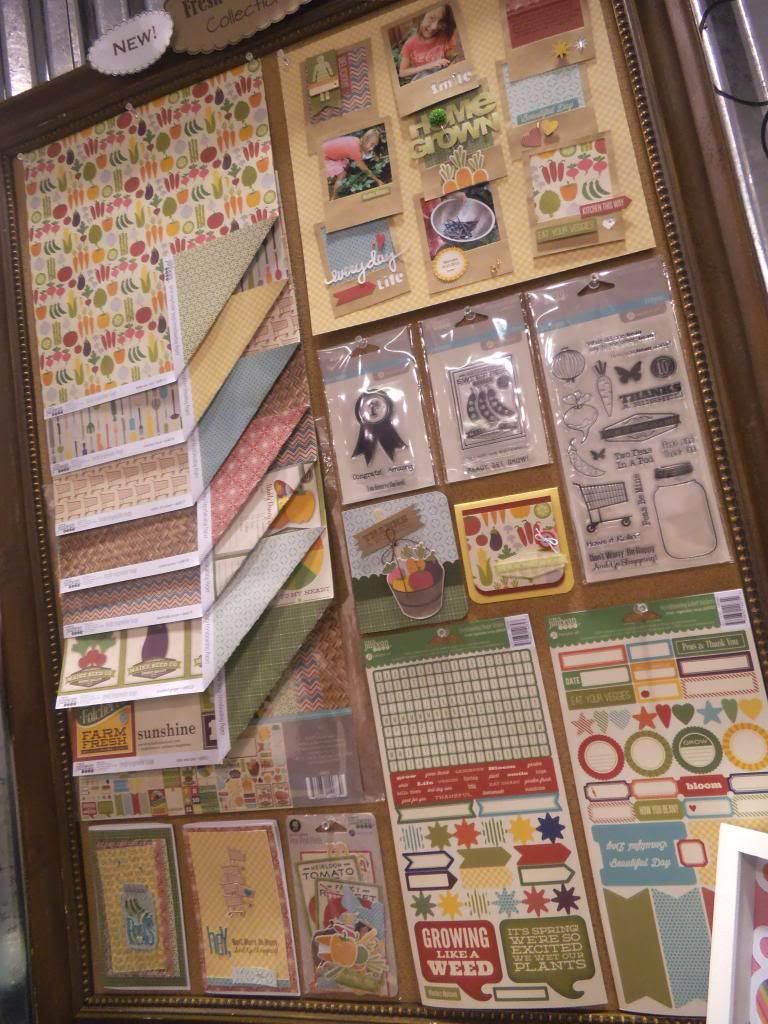 13.
Maggie Holmes
is truly an inspiration. Her photography & designs are always incredible, and Crate Paper couldn't be a more perfect fit for her. This collection has been an overwhelming favorite, full of pretty pastels, perfect patterns & bits & pieces I myself cannot wait to make into a mini book. I mean FABRIC frames?! Bows?! What's not to love in this collection?!
If you made it through all that, I hope you enjoyed seeing some of my CHA W favorites, and are in the same boat as me-- cannot WAIT for everything to start shipping! It was so much fun picking out what to carry in my shop, and I know you'll all be happy with my choices ;]
Don't forget about my CHA giveaway, you can still enter
here.